What you will learn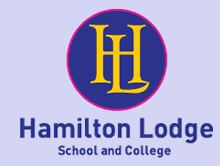 We found this training extremely useful. We will be using what we have learnt today in developing our data collection and presentation.
David Couch, Principal, Hamiton Lodge School and College
http://www.hamiltonlsc.co.uk/
With the RAISEonline Replacement Service now released, we aim to continue to provide consultancy and support to enable effective use of Analyse School Performance (ASP) Service.
Throughout this one-day course, focus will be directed towards interpreting and evaluating the data provided, with the aim of gaining outstanding guidance and support to improve school performance.
By attending this course you will learn how to:
• Effectively navigate the new Analyse School Performance (ASP) Service, as well as interpret and analyse your data
• Gain an insight to how Ofsted could view your data
• Create an SEF Report with support from our consultant expert knowledge using all the information learnt throughout the day
Agenda for Primary Schools
New Primary School Assessments without Levels 2016




• New Changes 2016
• New Primary School Accountability Measures
• New School Performance Tables 2016



PROGRESS



• New Expected Progress Measure 2016
• Calculating Pupil and School Progress Scores
• Interpreting Pupil and School Progress Scores
• Confidence Intervals
• Floor Standard
• Sufficient Progress




ATTAINMENT



New Primary Assessment in 2016

• Expected Standard
• Higher Standard



KS2 Reading and Mathematics Average Scaled Scores


KS2 Interim Writing Teacher Assessment


KS1 Prior Attainment Grouping


KS1 Point Scores



Current Inspection Dashboard SWOT Analysis
• Inspection Dashboard
• Self-evaluation



Next steps – School Improvement Planning

Who should attend
This training course is beneficial for;
• Head/Deputy Head Teachers
• Senior Leadership Teams
• Data Managers
• Subject Leaders & Class teachers
• SENCO's
• Gifted and Talented Leaders
• Governors
Life After RAISE for Secondary Schools - Agenda 9am – 3:30pm
Introduction to the New Service
• How to Navigate New RAISEonline Replacement Service
• Analysing Data by Pupil Groups
Access Levels
• Secure Access Approver
• Local Authorities, MAT's and Diocese access
Progress 8
• Pupil group
• Scatter plot
Attainment 8
• Pupil group
• Achieving A*-C Inc English and maths
• Achieving English Baccalaureate
• Entering English Baccalaureate
• In education or employment after completing Key Stage 4
• Disadvantaged Pupils
Ofsted
• Ofsted Inspection Dashboard
• Considering your data from an inspectors perspective
Driving School Improvement
• Identifying Next Step School Improvement Priorities
• How to use new RAISEonline Replacement Service and Inspection Dashboard to drive School Improvement
• In-depth Analysis of Strengths and Weaknesses
Questions and Answers
Ofsted
This course will support you to become a Good/Outstanding school, well prepared for OFSTED by exploring and examining:


• The NEW changes and developments within the replacement service


• How to use data and the Inspection Dashboard to identify strengths and weaknesses, and drive school improvement, as well as enabling early intervention across year groups


• Ways to generate overviews of pupil attainment and progress by subject, pupil group and year group analysis, as well as ensuring that your school interventions are having positive impacts


• Have an understanding of what Ofsted will be viewing and how they will consider it
Schedule
*This date is for Primary Schools. All training dates listed below will have separate Primary and Secondary training at different rooms. In London, the training date is different for each phase.
** This date is for Secondary Schools. All training dates listed below will have separate Primary and Secondary training at different rooms. In London, the training date is different for each phase.
Course Fee at Training Locations
Consultancy & Training
Per Delegate Fee
Free Telephone
Consultancy Support
Half Day
£199** / £249*
6 Months
Full Day
£249** / £349*
12 Months

* When you book for one delegate.
All prices are excluded from VAT.

** When you book for two or more colleagues, price is reduced by £100 for a full day course for each delegate. Colleagues may be from other schools. The cost for a full day's training is £249 per delegate if you book two or more colleagues instead of £349 per delegate. The cost for a half day's training is £199 per delegate if you book two or more colleagues instead of £249 per delegate. All prices are excluding VAT.


Consultancy & Training Course Fee at Your School

For any in-house enquiries, please contact us on 0844 504 5812.
Cluster of Schools
Many schools request a whole day training, combining RAISEonline Interactive training in the morning with FISCHER FAMILY TRUST training or one of our other RAISEonline Training Courses in the afternoon (view our electronic brochure for details of FFT Training and other RAISEonline Training courses www.raiseonlinetraining.co.uk)

Combining RAISEonline Training with the NEW RAISEonline Governor Training Course is also an excellent combination supporting schools Nationally to ensure school Governing Bodies understand their school RAISEonline Summary Report, fulfil their Leadership and Management responsibilities and support School Evaluation and Improvement.

Alternatively contact us by telephone/email to speak to one of our Senior School Improvement Consultants to discuss your schools needs and options and request a Personalised School Improvement Training package.
About Us

We specialise in RAISEonline and Fischer Family Trust Consultancy and Training for all schools and local authorities, analysing your school's performance and progress data together with your staff since 2006.

Our mission is to provide quality and multifaceted consultancy in education and training in Early Years settings, Primary Schools, Secondary Schools, Special Schools, Church Schools and Independent Schools.

RAISEonline training and consultancy sessions can be personalised to support the professional development needs of your school team and offer consultancy support to: Head Teachers, Deputy Head Teachers, Senior Management Teams, Subject Leaders, SENCO's, Gifted and Talented Leaders, Class teachers, Newly Qualified Teachers, Learning Support Assistants and Governors.

You can select your audience – Training can be 1:1 for Head teachers and Deputies, for particular focus groups or whole staff teams.