What you will learn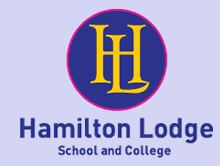 We found this training extremely useful. We will be using what we have learnt today in developing our data collection and presentation.
David Couch, Principal, Hamiton Lodge School and College
http://www.hamiltonlsc.co.uk/
With the RAISEonline Replacement Service now released, we are continuing the provision of consultancy and support to school enabling effective use of Analyse School Performance Service (ASP).
This one-day course will focus on interpreting and evaluating the data provided within ASP and the changes within the NEW Ofsted Summary Inspection Dashboard.
Throughout the course, you will be gaining outstanding guidance and support by our senior consultants to improve performance in your school.
This course will enable you to effectively navigate, interpret and evaluate the data provided to gain the highest possible knowledge from the data.
By attending this course you will learn how to:
• Analyse the Brand NEW Ofsted Summary Inspection Dashboard
• How to use new RAISEonline Replacement Service (ASP) and Inspection Dashboard to drive School Improvement
• Identify Next Step School Improvement Priorities
• Gain an insight to how Ofsted could view your data