What you will learn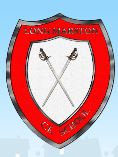 One of the most practical and relevant training sessions I have attended as a headteacher.
Fiona Lawson-Ross (Headteacher), Long Marston CE Primary School
www.longmarston.n-yorks.sch.uk/
With the RAISEonline Replacement Service now being released, we aim to continue to provide consultancy and support to enable effective use of Analysis Performance Service APS.


This powerful one-day course offers you the opportunity to gain outstanding guidance and support to use the RAISEonline Replacement Service effectively to improve school performance.


Focus, throughout this course, will be applied (directed towards) to navigating, interpreting and evaluating the data provided to gain the highest possible value form the data.


By attending this course you will learn how to:
• Effectively navigate the Brand New RAISEonline Replacement Service named Analyse School Performance (ASP) Service
• Interpret and analyse the data within the new ASP Service
• Gain an insight to how Ofsted could view your data
• Create an SEF Report with support from our consultant expert knowledge using all the information learnt throughout the day

Who should attend
This training course is beneficial for;

• Head Teachers
• Deputy Head Teachers
• Senior Management Teams
• Data Managers
• Subject Leaders
• SENCO's
• Gifted and Talented Leaders
• Class teachers
• Governors

Ofsted
This conference will support you to become a Good/Outstanding school, well prepared for OFSTED by exploring and examining:

• The NEW changes and developments with the replacement service
• Analyse your school progress across the school and pupil groups
• How to utilise the data provided ASP to identify strengths, weaknesses, under-performance and analyse next step actions and school improvement priorities
• How to use data and the Inspection Dashboard to improve standards and drive school improvement
• Effective ways to utilise data to identify, support, monitor and track progress to enable early intervention across year groups
• Ways to demonstrate positive impact of your school improvement actions
• Ways to generate overviews of pupil attainment and progress by subject, pupil group and year group analysis
• Help you to ensure your school interventions have great, positive impact on all pupils and pupil groups in your school
• Have an understanding of what Ofsted will be viewing and how they will consider it

Agenda for Primary Schools
Agenda for Secondary Schools
FULL DAY COURSE (9am to 4pm)




INSPECTION DASHBOARD - MORNING SESSION (9am to 12pm)



Inspection Dashboard Overview


Understanding your Inspection Dashboard Strengths and Weaknesses


Interpretation and Analysis of your Inspection Dashboard


Progress



Expected, More than Expected progress & Closing the Gaps by Prior Attainment
Value Added by Pupil Groups
Thresholds



Attainment



Average Point Scores by Pupil Groups
Threshold Measures



Absence / Exclusions


Context



Prior Attainment
Pupil Groups



New OFSTED arrangements - September 2015


Preparing School Improvement Action Plan & Next Steps



PROGRESS 8 - AFTERNOON SESSION (1pm to 4pm)



Attainment 8 (1.5 hours)


Introduction to Attainment 8
Where we are now in RAISEonline. Current headline measures and in 2016
New Average Point Score Calculations and New 'Best 8' measure

How to calculate pupil Attainment 8
How to calculate School Attainment 8 from pupils' scores?
GCSE grade changes (Maths, English 2017 – rest 2018), and how grades converted to points in 2017 and beyond



Progress 8 (1.5 hours)


Introduction to Progress 8
How Progress 8 is calculated from Attainment 8
Using Progress 8 pupil ready reckoner and examples of calculating pupil Progress 8
Calculation of school Progress 8 from School ready reckoner
Confidence Intervals
Progress 8 and OFSTED – RAISEonline and Performance Tables 2016 and beyond
Q&A


Schedule
*This date is for Primary Schools. All training dates listed below will have separate Primary and Secondary training at different rooms. In London, the training date is different for each phase.
** This date is for Secondary Schools. All training dates listed below will have separate Primary and Secondary training at different rooms. In London, the training date is different for each phase.
Course Fee at Training Locations
Consultancy & Training
Per Delegate Fee
Free Telephone
Consultancy Support
Half Day
£199** / £249*
6 Months
Full Day
£249** / £349*
12 Months

* When you book for one delegate.
All prices are excluded from VAT.

** When you book for two or more colleagues, price is reduced by £100 for a full day course for each delegate. Colleagues may be from other schools. The cost for a full day's training is £249 per delegate if you book two or more colleagues instead of £349 per delegate. The cost for a half day's training is £199 per delegate if you book two or more colleagues instead of £249 per delegate. All prices are excluding VAT.


Consultancy & Training Course Fee at Your School

For any in-house enquiries, please contact us on 0844 504 5812.
Cluster of Schools
Many schools request a whole day training, combining RAISEonline Interactive training in the morning with FISCHER FAMILY TRUST training or one of our other RAISEonline Training Courses in the afternoon (view our electronic brochure for details of FFT Training and other RAISEonline Training courses www.raiseonlinetraining.co.uk)

Combining RAISEonline Training with the NEW RAISEonline Governor Training Course is also an excellent combination supporting schools Nationally to ensure school Governing Bodies understand their school RAISEonline Summary Report, fulfil their Leadership and Management responsibilities and support School Evaluation and Improvement.

Alternatively contact us by telephone/email to speak to one of our Senior School Improvement Consultants to discuss your schools needs and options and request a Personalised School Improvement Training package.
About Us

We have been delivering school data consultancy and training to schools across England since 2006, specialising in RAISEonline and Fischer Family Trust.

The course will provide you with the valuable knowledge and tools to comprehensively understand and analysis of all key information contained within the Replacement Service to identify areas that require improvement.